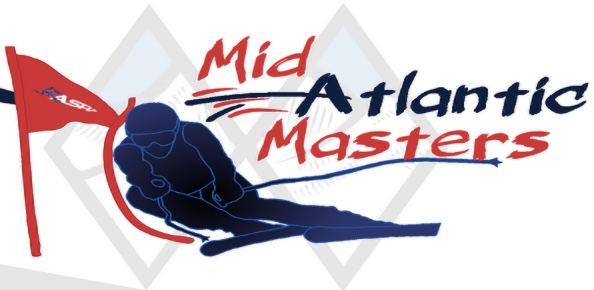 Mid-Atlantic Masters Skiing, Inc., is a nonprofit corporation that administers the Foy Cup Series. This series offers a season-long schedule of races and awards to the overall and class winners for men and women, juniors, and teams.  Mid-Atlantic (MA) Masters hosts races from December through March in New York,  New Jersey, and Pennsylvania.   We participate in joint races with our partner Masters organizations (NY Masters and New England Masters).  We hold GS, SL, and SG races.  Points are awarded by finish position in each age category, and season champions are recognized at the MA Masters Championships in March.  Teams are also scored at each race and for the overall team championship.    
Mid-Atlantic Masters' roots originated from the ASRA ski race organization, which was formed by John (A.J.) Foy in 1980. We encourage family participation and provide seasonal awards the categories of Ironman, Family, Team, Seasonal Age Class, and the Foy Cup overall champion. Above all, our primary goal is to have fun and enjoy challenging ski racing at the same time.
We offer two memberships. 
Annual Membership $26 - This is designed for racers that will be racing with us for the season.  You will be eligible to be on teams and for season long scoring.  Members from other divisions may race with us without a Mid-Atlantic membership, however to be eligible to be on a team and included in overall season scoring, a Mid-Atlantic Masters membership is required.
Trial Membership - No Charge.  This is designed for racers that are only going to race one or two races.  We ask that you join with an annual membership if you plan to do more than two races.
To get started with your membership, create an id and select the appropriate membership by clicking on the events tab.  You'll see the above choices there.  You can visit our website by clicking on the Mid-Atlantic Masters logo at the bottom of this page.   Don't forget to subscribe to our newsletter for updates throughout the season on events etc.  You can subscribe at the following link.  Subscribe to email